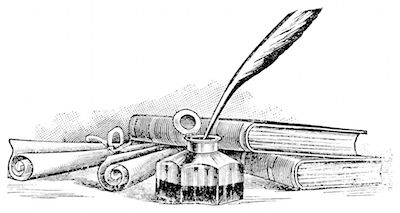 Submissions for Essay Tigers Writing Contest are closed!
CHECK OUT THE WINNERS AND THEIR WORKS
Deadline - August 1, 2014.
Welcome to essay writing contest created by Essay Tigers! We invite all the writers internationally to submit previously unpublished entries and showcase your creative talent!
There Is No Entry Fee!
Please choose one of the following topics:
1) According to Jim Morrison, a friend is someone who gives you total freedom to be yourself. Does social media allow to experience friendship to the fullest, or does it only make us more self-centered?
2) Studying abroad is a beneficial experience that offers a world of new opportunities. Discuss some of the arguments for and/or against this prospect.
3) What can be done to promote LGBT tolerance in colleges? Write an essay to support your ideas.
Deadline
Submissions are accepted from June 5, 2014 through August 1, 2014.
The Prizes
Winner - $250
First runner up - $100
Second runner up - $100
Honorable Mentions
Several notable essays will receive an honorable mention on our website.
Judging
Essays submitted will be judged by a jury consisting of two judges, selected by Essay Tigers. Your anonymity will be preserved during the examination. Please enter your contact information on a separate page. The submission should contain only the title and the text of the essay.
Essays are judged on the basis of creativity, interestingness, and ability to express the idea.
Winners will be announced on the website, Facebook, and Twitter. Follow us to stay updated.
Rules
Word count: Minimum - 700. Maximum – 1100.
Essays should be double-spaced.
File types accepted: Word (.doc, .rtf, .odt, and .docx).
Entries must be written in English, original, and never published before. Contact information should be written on a separate page.
By entering this essay contest, you accept its rules and understand that judges' decision is final.
Only one entry per person is allowed.
Equal Opportunity Statement
Essay Tigers does not discriminate participants on the basis of age, race, religion, color, national origin or ancestry, gender, disability, veteran status, sexual orientation, genetic information, gender identity or expression.
To Enter the Contest
Submissions should be sent to contest@essaytigers.com, with the subject line: "Essay Contest".
Finalists will be notified by August 4, 2014.
If you have any questions, please contact us!
Believe you can and you're halfway there. – Theodore Roosevelt